In such a fiercely competitive field, being on the cutting edge of construction requires consistent learning and growth. eSoft Training Solutions recognizes the particular complexity of this industry and has invested in offering specialized training services to assist professionals and companies reach their goals. Our team is comprised of knowledgeable experts with extensive experience within this domain, passionately devoted to equipping individuals as well as organizations with efficient strategies for surpassing expectations along their professional trajectories.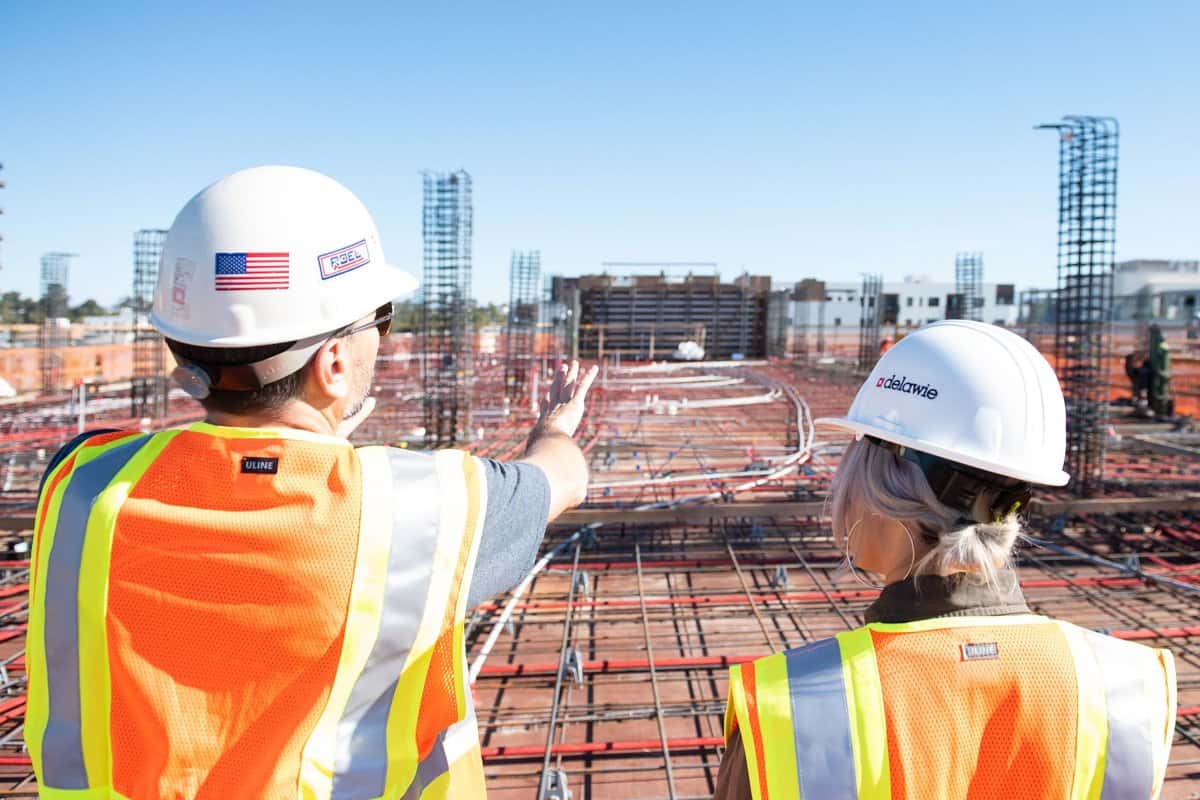 Training Programs
Our Construction industry-specific training programs provide a comprehensive body of knowledge, from project management and safety to leadership. These courses are designed to foster career success by boosting expertise, confidence in the subject matter and overall professional standing. Investing in our programs is an investment for your future!
Our customized training programs are engaging and interactive, centering on a hands-on approach to learning. We offer multiple delivery options for our clients – online classes, workshops and on-site sessions – that are accessible as well as convenient.
Custom Training Solutions
eSoft Training Solutions comprehends that "one size fits all" education programs may not be suitable for each and every Construction professional or organization. That's why we have created the custom training solutions, so it can meet your company's particular requirements. Our group of professionals will collaborate with you to create a personalized program which is designed around your individual needs and objectives, guaranteeing that both yourself and team are fully equipped with the skills needed to reach success.
Benefits of Corporate Training for the Construction Industry
Our Construction sector-focused corporate training programs are packed with advantages, making them invaluable for both professionals and businesses alike. Through our courses, participants can upgrade their knowledge and expertise while gaining assurance – which results in improved performance, higher output levels, as well as a competitive edge within the market. These benefits allow individuals to rise above the competition in this dynamic industry!
Additionally, investing in corporate training can be a beneficial way to acquire and keep the best talent. In addition, it will guarantee that employees possess the aptitude and experience necessary to remain ahead of their competition within the Construction industry.
At eSoft Training Solutions, we are passionate about equipping Construction professionals and businesses to achieve success through industry-specific training courses. Our programs have been engineered to increase proficiency, bolster confidence, and strengthen professional reputation so that our clients can stand out in their industries. Get in touch with us today to explore the corporate training possibilities for the Construction sector!
---
Training and Development Glossary for Construction Industry:
Apprenticeship: A program in which a person undertakes on-the-job training in order to learn and develop the skills necessary to become a qualified expert or tradesperson. It usually involves a combination of formal instruction and practical experience, with the apprentice working under the guidance of an experienced tradesperson.
Certification: The process of verifying that an individual has achieved a certain level of competence or expertise in a particular area. It is typically granted by government-approved certifying bodies and can be used to demonstrate an individual's skill level for employment opportunities or continuing education.
Blueprint Reading: The ability to interpret and understand construction plans and drawings. Blueprint reading requires knowledge of standard symbols and measurements, as well as familiarity with building codes and regulations.
Safety Training: Training designed to help a person recognize potential hazards in the workplace and take appropriate steps to prevent injuries or accidents. Safety training may cover topics such as proper lifting techniques, hazardous materials handling, machinery
Apprentice Contract: A legally binding agreement between an apprentice and an employer or training provider that outlines the responsibilities of each party during the apprenticeship. The contract defines the duration and terms of service, as well as wages and compensation.
Competency-Based Training (CBT): A type of training that is designed to help a safety, fire safety, and electrical safety.
On-the-Job Training (OJT): A type of training in which a person learns by performing tasks and duties under the guidance of an experienced professional. OJT typically involves hands-on experience and mentorship, allowing the learner to gain practical knowledge beyond what can be gained through traditional classroom instruction.
Continuing Education: Training that is designed to help experienced professionals develop their knowledge and skills. Continuing education can take the form of seminars, workshops, and online courses.
Workplace Hazardous Materials Information System (WHMIS): A system developed in Canada to ensure safe use of hazardous materials in the workplace. It includes labels, warnings, safety data sheets, and training.
Certified Professional Construction Estimator (CPC): A certification granted by the American Society of Professional Estimators that recognizes an individual's knowledge and experience in preparing construction estimates. It requires a combination of formal education and experience in estimating, as well as successful completion of an exam.
Quality Management: A system of processes and procedures designed to ensure that a product or service meets certain standards. Quality management in the construction industry may include inspection, testing, documentation, and training.
Computer-Aided Design (CAD): A computer software program used to create highly detailed drawings of buildings, landscapes, and other structures. CAD is used in a variety of industries, including architecture, engineering, and construction.
Materials Management: The process of managing the procurement, storage, and use of materials in the construction industry. It involves assessing which materials are needed for a project, procuring them at the right time and place, and ensuring they are used efficiently.
Construction Scheduling: The process of creating a timeline for construction activities. A detailed schedule helps ensure that tasks are completed on time and within budget, and can help identify where changes may be needed or additional resources may be required.
Confined Space Entry Training: Training designed to help personnel recognize potential hazards when entering a confined space and take appropriate steps to prevent accidents and injuries.
These are just a few of the topics that may be covered in construction training courses. With the right training, workers can gain the skills they need to stay safe on the job and perform their tasks effectively. Additionally, construction employers may benefit from increased productivity and cost savings when their employees have access to quality training.