With our incomparable experts and years of experience in the healthcare industry, eSoft Training Solutions is on a mission to remain ahead of the game. As an esteemed provider of corporate training solutions, we are devoted to delivering tailored programs that can help professionals stay informed while companies strive for success. With us by your side, you will have access to highest-grade training services available!
Overview of our Corporate Training Solutions
We provide customized training programs tailored to the particular requirements of your healthcare organization, ensuring that every employee is fully prepared and informed.
We offer a multitude of delivery options to fit your specific needs, from online to blended courses.
We offer an extensive selection of healthcare-focused training courses, such as compliance, customer service, and leadership programs — plus so much more!
Our cutting-edge Learning Management System (LMS) provides effortless access to all of your training materials and resources.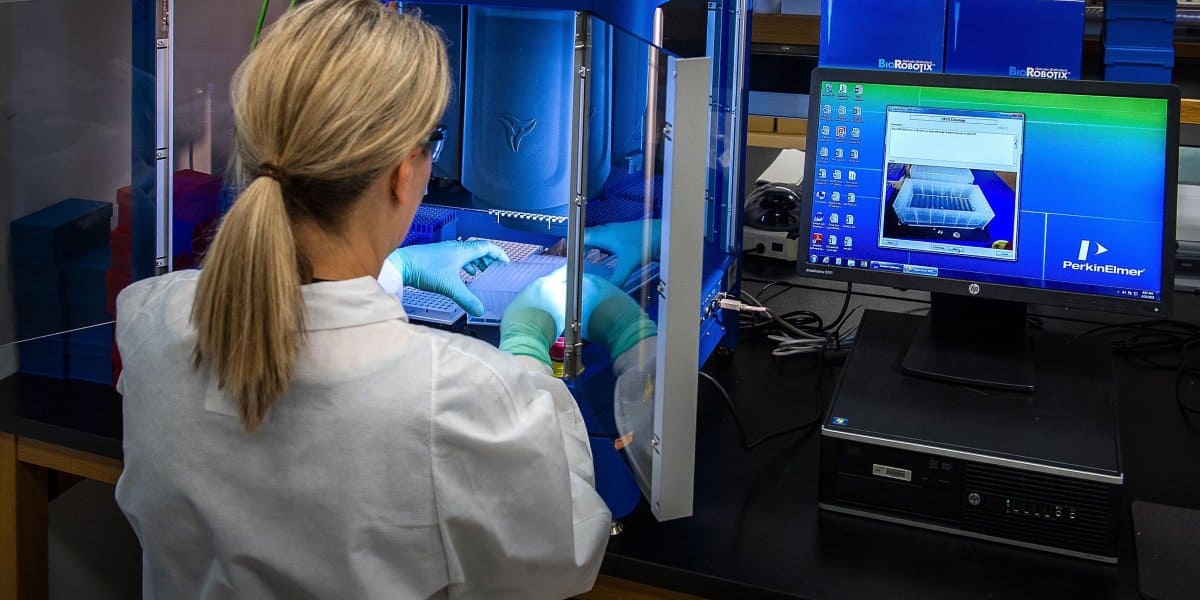 Benefits of our Corporate Training Solutions for Healthcare Professionals
Keep pace with the cutting-edge advancements and modern standards of your industry to stay on top of its game.
Deepen your understanding and hone your abilities in essential elements of healthcare.
Prove your worth and unlock career opportunities with a stellar professional reputation.
Enhance your self-assurance and maximize your performance in the workplace.
Benefits of our Corporate Training Solutions for Healthcare Companies
Equip your employees with the knowledge and expertise to reach new heights.
Inspire and engage your employees to reach their full potential!
Enhance customer delight and optimize patient results for a superior healthcare experience.
Ensure alignment with legal regulations, and reduce the likelihood of potential risks.
Our Healthcare Training Programs
Compliance Training: Staying compliant is critical in the healthcare industry, and our compliance training programs offer health professionals and organizations a comprehensive overview of current regulations. Our accessible training ensures that your team stays informed on the most up-to-date policies – simplifying everyday operations to maximize efficiency!
Customer Service Training: Our customer service training initiatives are created to aid healthcare professionals in developing their communication and interpersonal skills, leading to improved patient satisfaction and outcomes.
Leadership Training: Our leadership training programs are carefully crafted to help healthcare professionals and companies reach their maximum potential. Our courses equip them with the skills necessary for successful management, enabling these individuals to unlock a new level of leadership efficacy.
eSoft Training Solutions is devoted to delivering the supreme corporate training services to healthcare businesses and professionals. Our elite squad of experts are exceptionally knowledgeable in the industry, making them well-equipped to assist you reach your desired goals through our comprehensive range of training programs. Connect with us now and get a head start on your success story – it all starts here!
---
Glossary:
Clinical Training: Training that focuses on the medical and clinical aspects of healthcare, including diagnosis and treatment of various medical conditions.
Patient Care Training: Training that focuses on the care and support provided to patients, including communication skills, bedside manner, and infection control.
Regulatory Compliance Training: Training that focuses on the legal and regulatory requirements related to healthcare, including privacy laws, HIPAA regulations, and medical record-keeping.
Emergency Response Training: Training that focuses on preparing healthcare providers to respond to emergencies, including CPR and first aid.
Equipment and Technology Training: Training that focuses on the use of medical equipment and technology, including patient monitoring systems, imaging equipment, and electronic health records.
Team-Building Training: Training that focuses on improving teamwork and communication among healthcare providers, including conflict resolution and leadership skills.
Leadership and Management Training: Training that focuses on developing leadership and management skills for healthcare professionals, including budgeting, strategic planning, and human resources management.
Professional Development Training: Training that focuses on personal and professional growth for healthcare professionals, including continuing education and certifications.
Diversity and Inclusion Training: Training that focuses on promoting diversity and inclusion in healthcare, including cultural competency and anti-discrimination policies.
Safety and Quality Training: Training that focuses on maintaining the safety and quality of care in healthcare, including patient safety protocols and quality improvement initiatives.
Infection Prevention and Control Training: Training that focuses on preventing the spread of infection in healthcare settings, including hand hygiene and proper use of personal protective equipment.
Client Education Training: Training that focuses on educating clients about various medical conditions, treatments, and self-care strategies.
---