Transforming Healthcare Excellence Through Tailored Training Solutions
At eSoftSkills Training Solutions, we're not just experienced; we're unparalleled experts with years dedicated to the healthcare industry. Our mission is more than staying ahead; it's about pioneering the future of healthcare training. Renowned as a premier provider of corporate training solutions, we are unwaveringly committed to delivering personalized programs that keep professionals ahead and organizations ascending to new heights of success.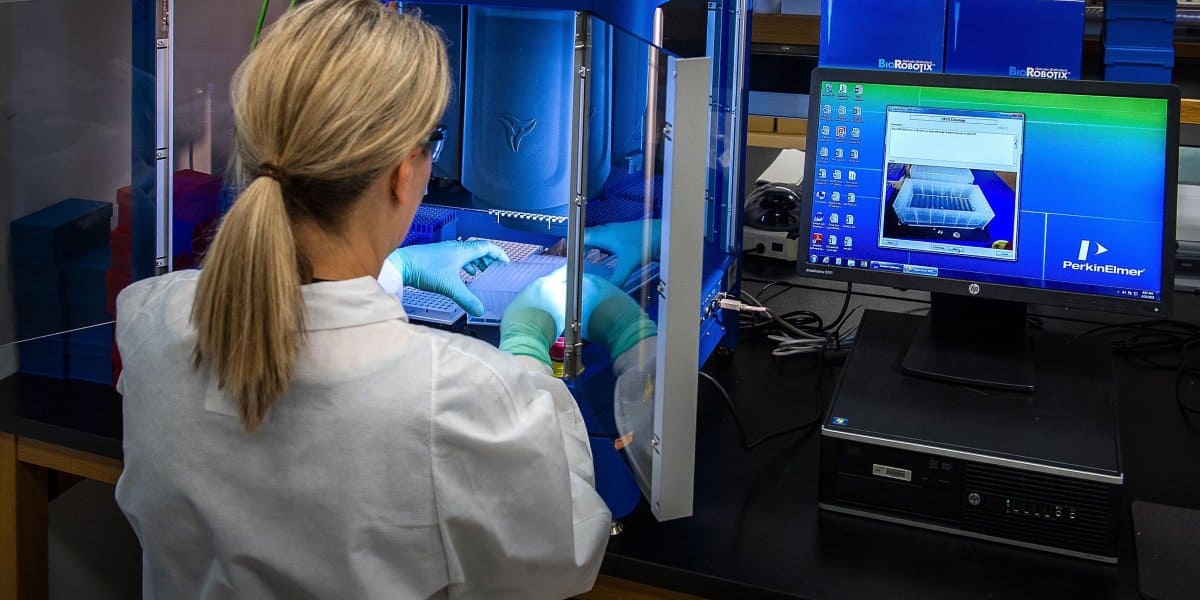 Why eSoftSkills Stands Apart:
Our unique strength lies in our dual commitment: you gain access to supreme, high-caliber training services, and alongside, the benefit of our deep, hands-on industry experience. Customization is our standard, excellence our benchmark, and your success, our shared goal.
Overview of Our Healthcare Training Solutions:
Tailored Training Programs: We don't believe in 'off-the-shelf.' Our training programs are customized down to the finest detail, based on your healthcare organization's specific needs. Every role, every function, every challenge you face is addressed, ensuring comprehensive preparedness across your team.
Flexible Delivery: Learn your way. From fully online courses to blended learning experiences, we provide a spectrum of delivery methods to suit your operational needs and learning preferences.
Extensive Course Catalog: Our portfolio is a testament to our expertise. From compliance to customer service, from leadership to emergency response, we cover every facet of healthcare training. Every course is a step towards excellence, ensuring a well-rounded, capable, and confident team.
State-of-the-Art LMS: Seamless, hassle-free access to training is not a luxury; it's a necessity. Our cutting-edge Learning Management System (LMS) is the conduit between your team and their development, simplifying engagement with vital training resources.
Empowering Professionals, Elevating Organizations:
For Healthcare Professionals: Stay at the forefront of your field. Our training deepens your expertise, broadens your skill set, and cements your professional reputation. From clinical competencies to soft skills, every program is a brick in the path of your career advancement.
For Healthcare Companies: Witness the transformation. Our programs equip your team with cutting-edge knowledge and strategies, fostering a stimulating work environment that encourages peak performance. From enhanced patient outcomes to steadfast legal compliance, the benefits permeate every aspect of your operations.
Our Healthcare Training Spectrum:
Compliance Training: Navigate the intricacies of healthcare regulations with confidence. Our comprehensive compliance programs keep your team updated, compliant, and efficient.
Customer Service Excellence: More than procedures, healthcare thrives on relationships. Our programs hone your team's interpersonal skills, crucial for patient satisfaction and loyalty.
Leadership Development: Unlock the leaders within your team. Our leadership courses are catalysts for growth, equipping professionals with skills to manage, inspire, and innovate.
Dedication Meets Innovation at eSoftSkills:
We are more than a training provider; we are architects of success for healthcare professionals and organizations. Our elite cadre of industry-savvy experts is your resource, guiding you through a transformative journey with our exhaustive training options.
Ready to redefine healthcare excellence? Connect with us. Let's script your success story, laying each cornerstone with skill, excellence, and unparalleled knowledge. Your journey to the pinnacle of healthcare proficiency starts with eSoftSkills Training Solutions.
---
Glossary:
Clinical Training: Training that focuses on the medical and clinical aspects of healthcare, including diagnosis and treatment of various medical conditions.
Patient Care Training: Training that focuses on the care and support provided to patients, including communication skills, bedside manner, and infection control.
Regulatory Compliance Training: Training that focuses on the legal and regulatory requirements related to healthcare, including privacy laws, HIPAA regulations, and medical record-keeping.
Emergency Response Training: Training that focuses on preparing healthcare providers to respond to emergencies, including CPR and first aid.
Equipment and Technology Training: Training that focuses on the use of medical equipment and technology, including patient monitoring systems, imaging equipment, and electronic health records.
Team-Building Training: Training that focuses on improving teamwork and communication among healthcare providers, including conflict resolution and leadership skills.
Leadership and Management Training: Training that focuses on developing leadership and management skills for healthcare professionals, including budgeting, strategic planning, and human resources management.
Professional Development Training: Training that focuses on personal and professional growth for healthcare professionals, including continuing education and certifications.
Diversity and Inclusion Training: Training that focuses on promoting diversity and inclusion in healthcare, including cultural competency and anti-discrimination policies.
Safety and Quality Training: Training that focuses on maintaining the safety and quality of care in healthcare, including patient safety protocols and quality improvement initiatives.
Infection Prevention and Control Training: Training that focuses on preventing the spread of infection in healthcare settings, including hand hygiene and proper use of personal protective equipment.
Client Education Training: Training that focuses on educating clients about various medical conditions, treatments, and self-care strategies.
---